Rotorua's Treetop Walkway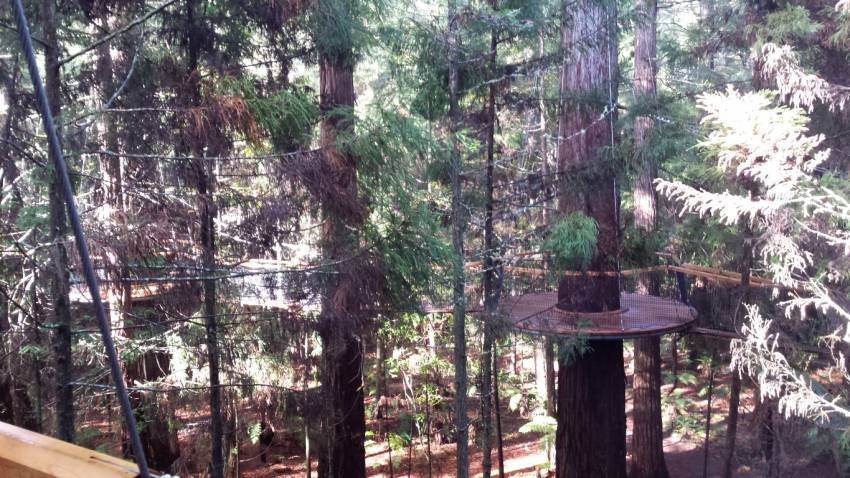 Rotorua has a stellar reputation as New Zealand's thermal paradise, but it's also home to The Redwoods and a new treetop walkway.
Located just 5 minutes from downtown Rotorua is the Whakarewarewa Forest, where you can find The Redwoods, a grove of California coastal redwood trees. Planted in 1901, these seriously impressive giants now stand up to 72 metres high, with waistlines of up to 2 metres. The forest has a plethora of walkways and hiking trails, from the popular Redwood Memorial Grove track that is a relaxing 30 minute stroll to day long hikes into areas of the forest that offer magnificent views of Lake Rotorua.
But to enjoy more elevated views of the forest, the Redwoods Treewalk is a half kilometre walkway of 21 suspension bridges, traversing the gaps between 22 of the majestic redwood trees. The highest point of the walkway is 12 metres above ground level where you are literally surrounded by towering tree trunks. It's an easy 30 minute eco walk, very family friendly and there is café, toilets and ample car parking on site.
It's a lot of fun, interesting, educational and a redefines Rotorua as an outstanding geothermal resort with some really impressive dimensions.